Best Financing Options in the Construction Industry
Business operations and material purchases can be expensive, we get it. Small businesses oftentimes need an extra hand when starting out, many times that hand is through financing.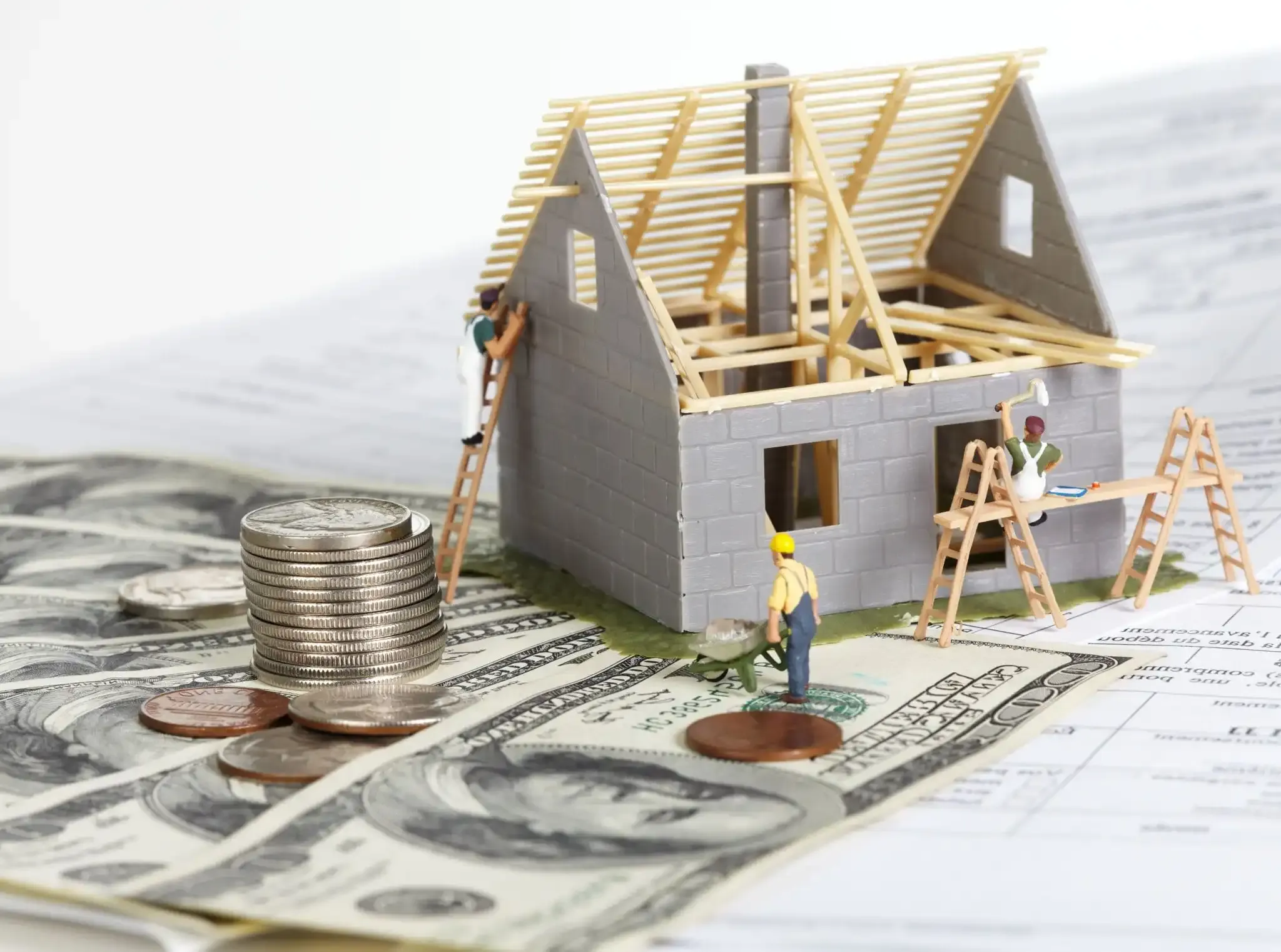 Construction business owners face additional financing challenges that come with the seasonality of construction. You will need cash flow management during slow seasons and financial resources to take on more projects during the busy seasons. There are a variety of small construction business financing alternatives to traditional loans. Some of these provide easier access to capital to finance contractors and construction businesses, taking one source of stress off your list and allowing you to grow your way with the best financing option.
A small business loan is one of the most common sources of small business financing. To obtain this loan, you can apply directly with a bank. Each bank has different requirements for this application, so you should talk with your lender before applying. In addition to specific requirements, such as collateral, these business loans require a high personal credit score and business history. If the application is successful, in addition to a credit check and putting up collateral, a small business loan may take a decent amount of time to fund, even up to weeks. Small business loans traditionally have high-interest rates, variable depending on your credit score. The
U.S. Small Business Association
, or SBA, also offers loans (through their lending partners) that can be used for financing construction businesses. The SBA acts as a guarantor on the loan to lower these interest rates and allow businesses higher access to capital which makes these loans attractive to many small businesses. The downside is that SBA loans still have difficult requirements, such as invested equity and exhaustion of other financing options.
Factoring is another financing option for the construction industry, though it is not a loan. This form of debtor finance starts when a business sells its invoices to a third-party group at a discounted rate. This results in several benefits, such as fast cash. Unfortunately, factoring companies contact your customers, leading to a less than stellar customer experience that is essential for small business success. Additionally, the cost is high, and factoring companies typically do not work with businesses with bad credit. Invoice factoring comes in several forms, including recourse factoring, non-recourse factoring, reverse factoring, advance factoring, maturity factoring, and dynamic factoring to name a few. Each type of factoring has its own dynamics, but for material purchases, the most common type is recourse factoring. A business will sell invoices to a factoring company, then if the factoring company is unable to collect payment on those invoices, the business must buy them back.
Lines of credit provide a simple and flexible loaning option that may or may not require collateral. The flexibility means you can use lines of credit for working capital or growing business expenses. Construction businesses can draw against a qualified line of credit anytime, and interest is only paid on the amount borrowed. The requirements and fees may look different from a lender to another and it is important to check with your lender and understand all the fees and requirements.
Business credit cards have benefits and limitations, depending on the expenses. With a strong credit score, business credit cards become a possibility, and they have varying interest rates and the potential for points and cashback. While ongoing, small expenses are best taken care of by a business credit card, larger expenses that grow your business may hurt your credit score by creating a high balance on the card. It is recommended that you use business loans or line of credits for those big-ticket items.
Merchant Cash Advancements
In this form of financing, a business will receive a large lump sum of merchant cash upfront, though this is given against future earnings (based on a percentage of future earnings). While there's no collateral per se, in construction, contractors can borrow against their monthly income. This is a strong option for rapid access to capital but has high interest and fees, as well as complex contracts. This form of payment may work best in industries that accept credit card payments.
Equipment financing is designed to specifically purchase equipment needed for your construction business. These loans have similar costs and benefits to small business loans but are easier to obtain because approval time is faster and documentation is less. All of these options of small business financing can be overwhelming, but with the right form of capital, you can take your construction business to the next level. Learn more about
BlueTape construction financing here
, and see how we can transform the way you see your business.