"Buy Now, Pay Later" Financing for Contractors and Suppliers
When starting a new project, contractors must always consider the best way to pay for and finance building materials.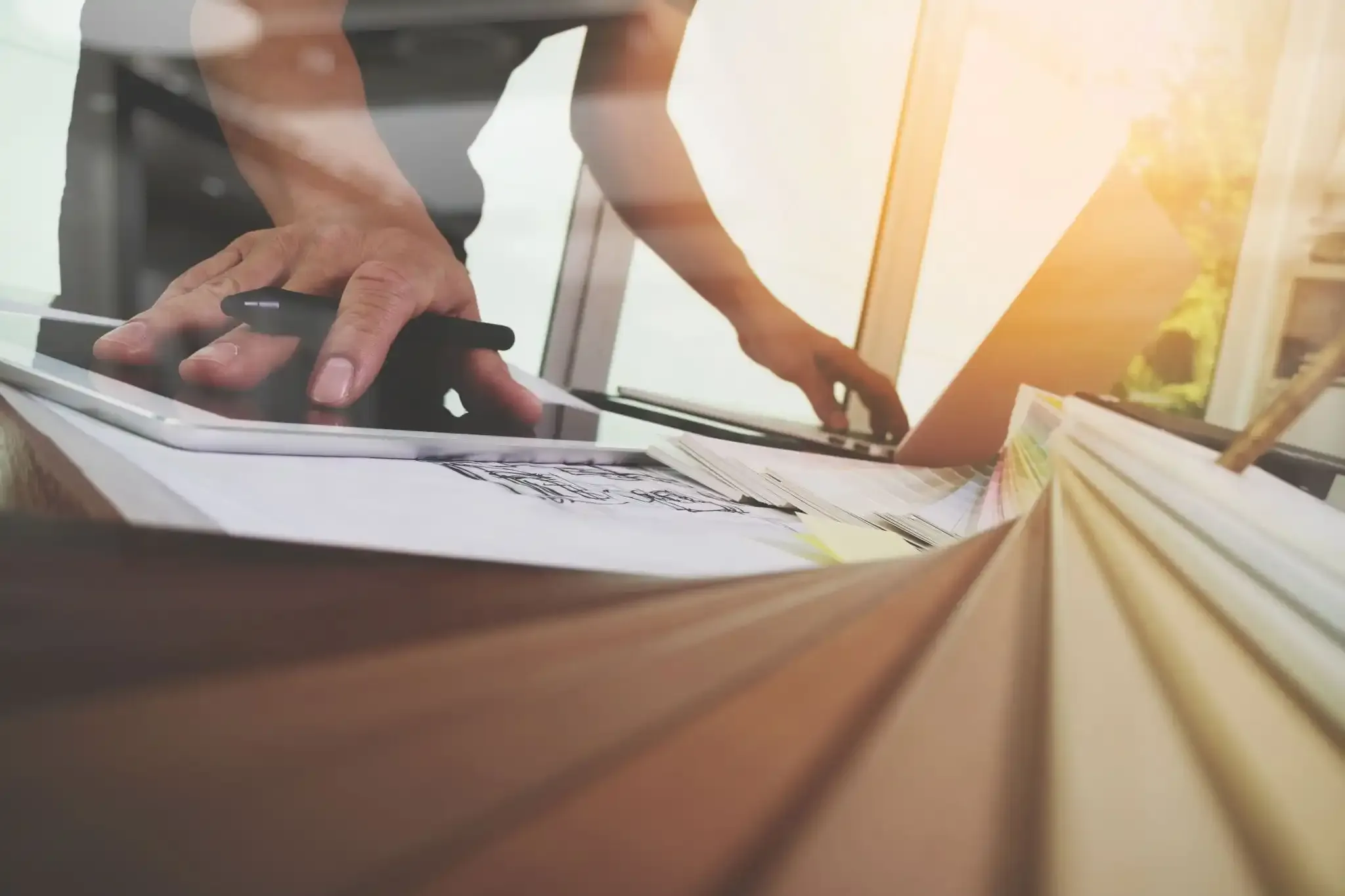 They can pay for the total cost of materials at once or use other options like "buy now, pay later". As the name describes, the "buy now, pay later" option allows builders and contractors to access the materials they need for projects while
spreading out their payment plan
. But, how exactly do you "buy now, pay later"? In the construction industry, lines of credit are used to provide contractors with the option to finance supplies by paying for them over a certain period of time. Let's explore what these lines of credit truly are and how they're useful in the construction industry!
What Are Lines of Credit?
Lines of credit
are predetermined amounts of money that can be used to finance the cost of building supplies. Since they are not heavily monitored by banks, there is more room for purchasing flexibility when using lines of credit. Rather than paying for supplies and materials at the time of acquiring them,
lines of credit enable contractors to pay overtime for any materials
. Typically, contractors have to fill out applications in order to receive and be granted credit. These applications gauge a contractor's credit history to determine if they should be given a line of credit.
Benefits of Using Lines of Credit
Purchase Flexibility

: If you have access to a line of credit, this also means you have access to purchasing any materials that you need. Of course, you can only purchase materials within the amount of credit you have access to.

Penalty-Free:

If you can pay off the line of credit early, there is no penalty to do so! This means that, unlike many loans, you can pay for a loan of credit whenever you want within the credit's payment time frame.

Interest:

Many loans often have set amounts of capital that can be accessed when taking them out. However, lines of credit allow you to take out as much or as little as you need, meaning you will not need to pay any interest on money you don't take out or need.

Accessibility:

With lines of credit, you can access money at any point in time that you need to. Not only that, you can withdraw money as needed, ensuring that when materials and suppliers are needed for a project, you can easily acquire them.
Risks of Using Lines of Credit
Variable Rates:

Lines of credit come with variable interest rates, which can make predicting future payments difficult. There can also be an associated fee for withdrawing the line of credit.

Fees:

Depending on the amount of time for which you have access to a line of credit, there can be a fee for maintaining the credit for this duration of time. If a line of credit is returned late, as well, there will be a fee to pay for holding the credit past the allotted time frame.
How Do I Access a Line of Credit?
Lines of credit are not just handed out upon request or upon need. Rather, those seeking out a line of credit must fill out an application so that their providing institution can ensure that the credit will be repaid. Here are the steps to filling out a line of credit application:
Check your credit:
Before anything, you must first assess your credit history and credit score. Institutions that grant lines of credit will want to see that the applicant has a good credit history. This will tell the institution that there is a very likely chance of the applicant paying back the credit on time. Individuals who apply with a worse credit score and history may be turned down due to the uncertainty of credit payback. However, don't be discouraged if your credit isn't great! You can build your credit score back up, and always reapply for lines of credit.
Decide the amount:
Lines of credit help finance needed supplies and materials. Be sure that when you're taking out a line of credit, you know how much the total cost of materials will amount to. This can help avoid unwanted interest, extra fees, and the risk of paying extra.
Choose a lender:
Look for the best rates, the most flexibility, and the lender that best suits your needs.
Manage your credit:
Upon approval, make sure you are financially responsible. This means managing your credit and ensuring that you pay the amount back on time. If you can pay early, don't shy away from doing so!
So, Should I Use a Line of Credit?
We have just provided you with the benefits and risks of taking out and managing a line of credit, and the process that must be completed in order to access one. When considering using a line of credit, consider the risk and benefits specific to your situation. Can you muscle paying for materials upfront or would paying for materials overtime benefit you more? By asking yourself questions like this, you can gauge and narrow down your options.
Are There Any Better Alternatives?
The risks and benefits of lines of credit can become blurred very quickly, turning a beneficial method of payment into a source of significant risk. At BlueTape,
we offer a better and innovative alternative with a pay-over-time solution
designed for building supplies. Contractors can receive longer payback periods, which can help them finance bigger projects and have more flexibility. This also helps suppliers, as more flexibility for contractors can convert to more on-time payments. BlueTape's financing solution creates a mutually beneficial system, helping contractors access necessary materials while helping suppliers receive their payments without the added stress or hassle. If you enjoyed this post,
sign up for BlueTape today!