All You Need to Know About Offering Net Payments for Building Materials
Whether you are a beginner or looking to grow your business, there is a lot you need to think about when considering offering term payments to your customers.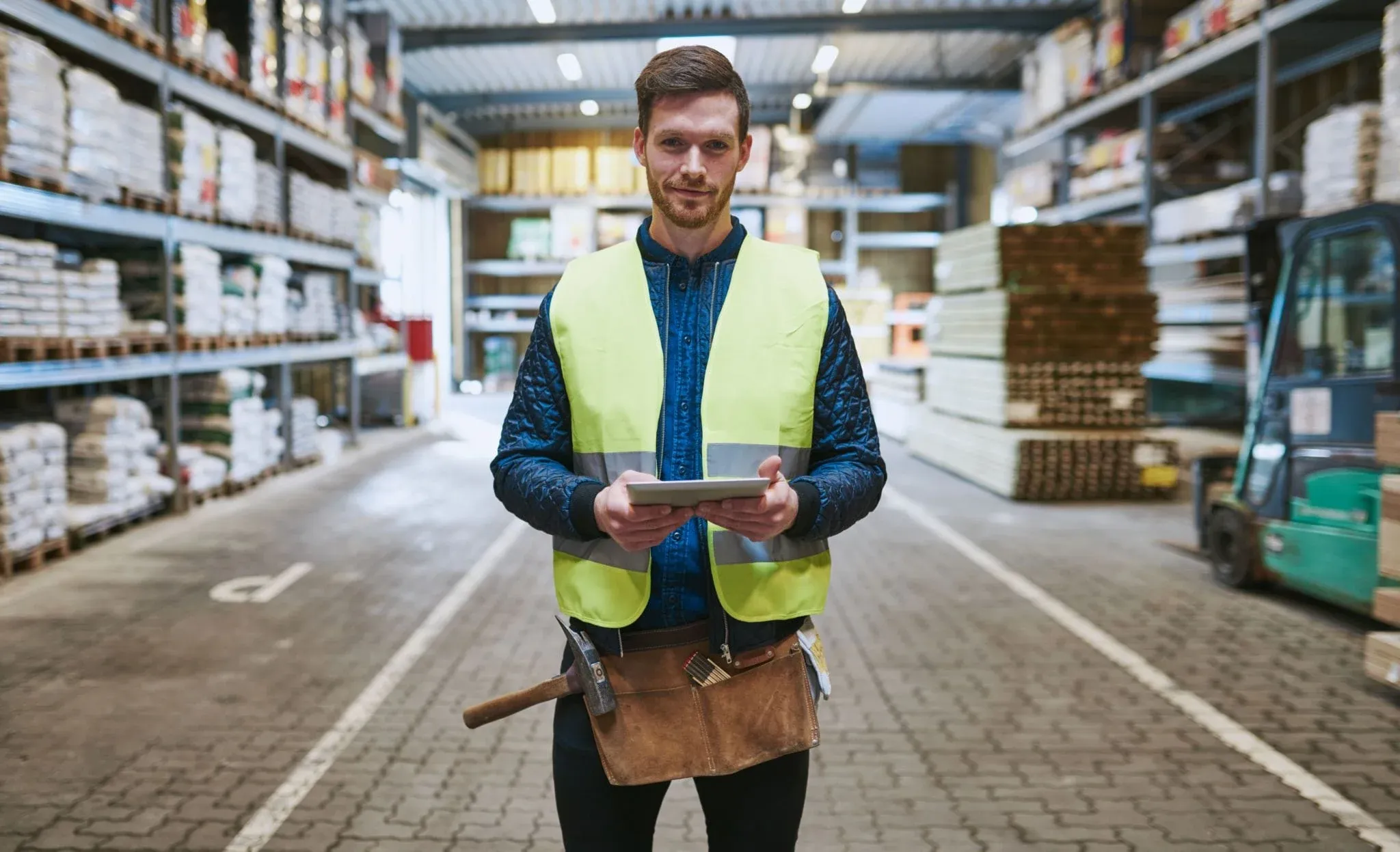 Your sales process and payment terms are vital for the livelihood and growth of your construction business. Together, these affect how you manage your cash flow, customer experience, risk, and operation. If you are entirely new to or unsure about what net payments are, don't worry, the team at BlueTape is here to help.
When you offer contractors net 30 payment terms, you are essentially offering them the opportunity to pay you within 30 calendar days following their receipt of your bill for construction materials. Net payment is a type of trade credit and could be linked to lending money. The process includes checking if the customer is qualified, delivering the building materials, sending out the invoice reflecting the 30 days payment terms, keeping track of the due date, and receiving the payment within 30 days. Although we have highlighted net 30, it is not the only form of net payment you can give to a client. You can also offer them a net 60, 90, and up to 180. The same rules for net 30 apply to the alternatives, the only difference is the length of time for the payments.
Benefits of Using Net Payments
Net payments for building materials are a common practice and there is significant customer demand for these payment options. Contractors all face cash flow problems since it takes time to get paid for their projects, and offering net payments to your trade customers enables you to sell to larger quantities and have a larger customer base. It is also crucial to offer net payments to remain competitive with other material suppliers. If you are offering construction and building materials and offer credit to your customers, you can increase their satisfaction and customer loyalty.
Disadvantages of Net Payment
The first and most important challenge of offering net payments is cash flow. When you are waiting to receive payments for your sold building materials, you will miss the opportunity to spend your cash on other parts of the business such as reinvesting in growth, sales and marketing, and operational costs. Net payments are difficult to manage for most material suppliers. The process of checking the credit, paperwork, tracking payments, payment collection is a lot for most small/ medium size suppliers. In many cases, you have to invest in more personal and software to help with operating your payment solution. You also have to take the risk of default and non-payment into consideration.
Why Use BlueTape to Offer Net Payments?
Reduced risk:

While many small business owners wear many hats to run their businesses efficiently with low costs, it is not your job to assess the credit risk of your customers, collect unpaid invoices, and demand immediate payment in case of default. Therefore, If you want to offer net payments, an easier way to do this would be by using a solution specialized in undertaking risks of loans. You can take the benefits and let BlueTape handle the risk of term payments.

Cost-saving:

You don't have to deal with the high operational cost associated with managing payments because we work with you to find the right partnership designed to work for your business.

Fast and seamless financing:

BlueTape is designed to help you improve your customer experience and fast-track their approval and payment process. Customers can apply fast on their phones, receive fast approval in your store, and finish their purchase without any disruptions.

Higher cash flow:

With BlueTape, your customer can enjoy longer payment terms while you get paid right away.

Higher Sales:

Offering net payments gives you a competitive edge over other suppliers. You can sell to more customers who prefer more favorable purchase terms. Existing customers also feel more comfortable placing larger orders with the flexibility of paying overtime.
Partner with BlueTape
and offer your customers risk-free net payment solutions.