A Shift Towards Digitalization in the Construction Industry
The onset of the COVID-19 pandemic led to a quick shift to remote work, with businesses being forced to operate entirely online.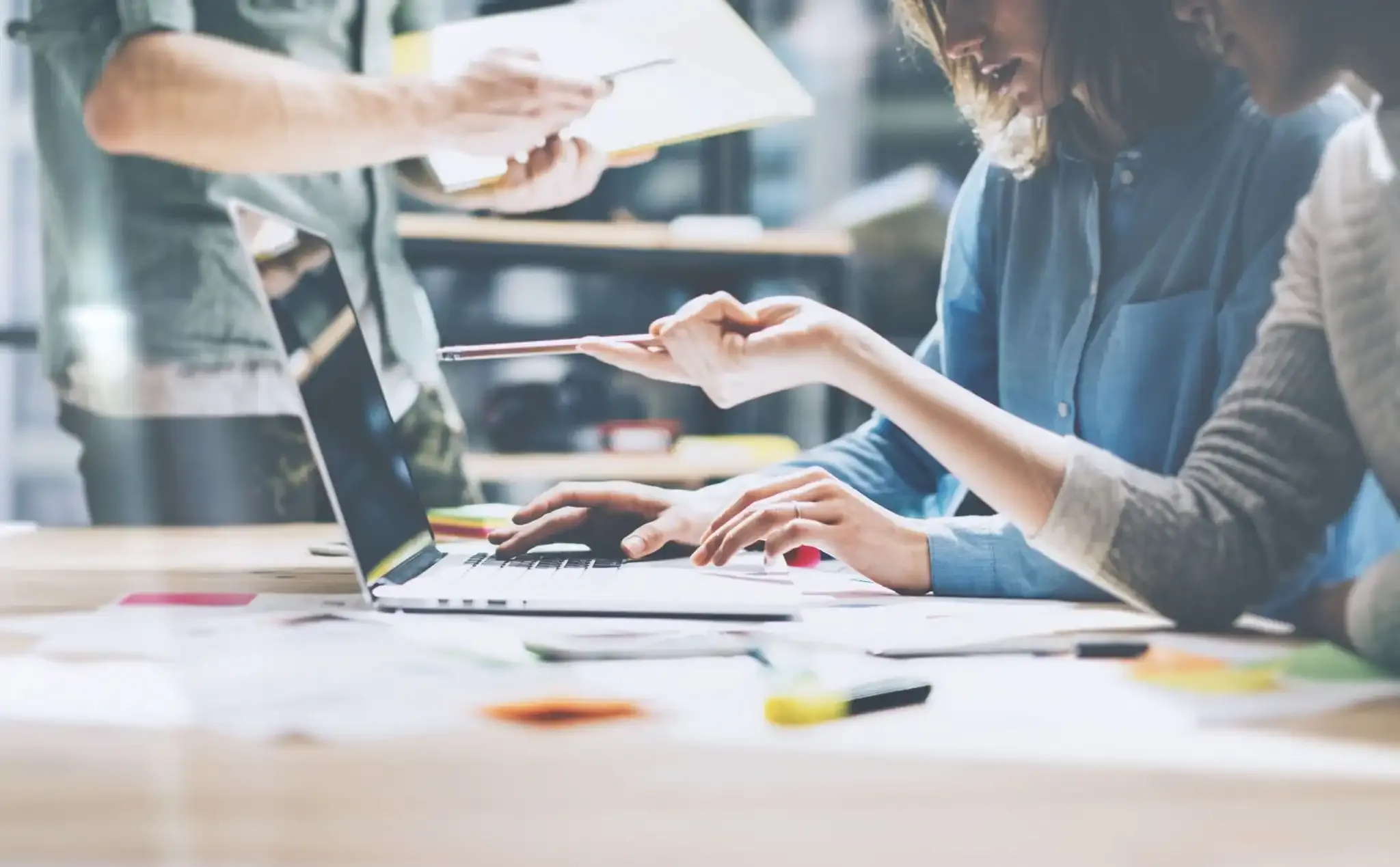 This abrupt change made it necessary to adopt new technologies and new, innovative online resources that could best facilitate this transition from in-person to remote labor. While some industries continued to succeed under these new circumstances, other industries, particularly those that operate dominantly in person, suffered more. One such example is the construction industry. A large majority of construction businesses do not have well-established back offices or the critical infrastructure to function online. Not only that, the construction industry operates on an in-person basis with projects being completed out in the field and on construction sites. An industry as large and necessary as the construction industry must find new ways to adapt to change contexts. Ultimately, new resources and means of labor must be adopted. BlueTape is here to explain these new shifts towards digitalization and how the construction industry can best adjust.
A New Wave of Remote and Digital Work
Digitalization is important to businesses because it allows data to be easily shared and easily intermingled. Faster transmissions and a greater volume of data compiled in one place allow businesses to better organize and perform. But, how exactly has digitalization impacted construction?
Clients and customers have long distanced themselves from the old norms of paper transactions and slow communication channels. With new, novel technologies customers want to be able to access data and information from their home, office, commercial buildings, and everywhere in between. Essentially, they want businesses to understand their "connected lives". As a result, businesses are under much more pressure to adopt new digital trends and technologies. They must accommodate for customers' shift in focus from the actual product to the "usage" of the product, meaning customers want greater ease and availability of use.
New Technologies and Professionals
The growth of digitalization has caused an outburst of increasingly specialized technologies and education. Over the past few years, the move towards digitalization has witnessed technological costs drop while efficiency rises. Due to this, the amount of innovations in the market has begun to boom, leaving a surplus of technology at the hands of businesses. With these new developments, universities and businesses have released a series of educational programs designed to teach younger generations technological skills. These new curricula are creating emerging tech-related jobs. As these become more prominent, businesses will compete for the employment of such professionals in order to further digitalize and advance in the technological world.
New technologies can also bring more ease and efficiency to businesses. For example, many construction companies do not have developed back offices, which can easily complicate accounts receivable and payment management. However, with new technological integrations, the process can be moved fully online, allowing businesses to manage and control it from anywhere. This also saves businesses in their expenses as a shift to technology eliminates the cost of training a team to manage accounts receivable and payments.
While the construction industry has been slow to adapt to new technology and advances in digitalization, there are still many resources and ample time to do so. New resources, like BlueTape, can help businesses better manage their accounts receivable and payments. These platforms give businesses more control over their financial status, both at a lower cost and higher efficiency. BlueTape, specifically, offers both contractors and material suppliers ACH and credit card payments fully online. This expansion of financial services and accessibility through an online platform highlights the importance and necessity of digitalization in helping businesses succeed. To hear more about BlueTape,
schedule a meeting with our team
! If you enjoyed this post,
sign up for BlueTape today
!